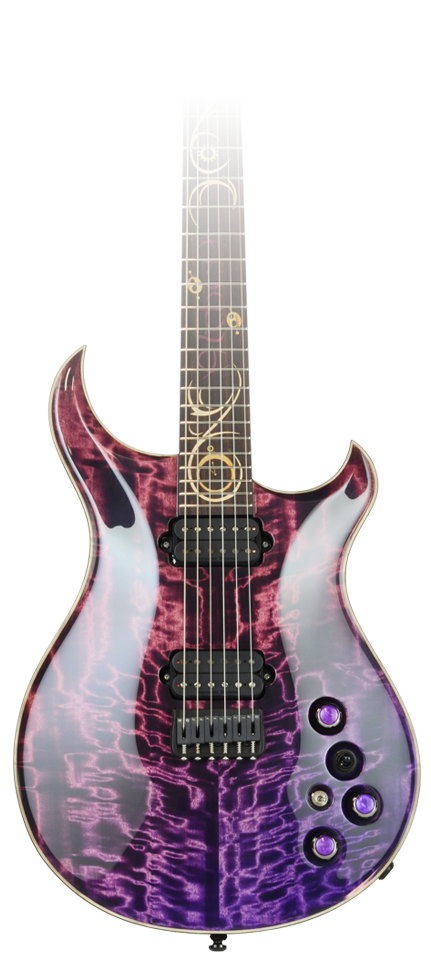 Arda is a Custom Shop in its most sublime sense: there are no limits to the client's possibility of choice. The neck, the body, the hardware, the types of wood and the finish respond totally to the client's desire. In fact he will be able to create his instrument without any compromise. I personally believe that he who decides to have a custom handmade guitar built should have a clear idea of what is best for himself. To a musician a handmade musical instrument must be the top of luxury, something which has nothing to do with the industrial productions he is used to. I would like to point out that I have no prejudice regarding factory guitars. In fact I believe they help the musician in his path since they are so plentiful and allow him to perfectly understand the characteristics he finds more comfortable or unpleasant. I believe it is important that a guitar player who wants to have a custom instrument built plays (or has been playing) numerous guitars in order to understand what is the best neck for him, the pickups and the sound he likes best, and all the details he would otherwise not have given importance to (It is definitely not pleasant to have a guitar built and then find out that an instrument with other characteristics is way more comfortable). Once the client chooses the best characteristics, we will start finding out how to blend them and improve them in the custom instrument. A musician who does not want to create a new shape can use a pre-existing model as a starting point and then enrich it with characteristics he would not find in an industrial guitar. Every step of the production process of an Arda instrument is executed with exceptional precision and with no compromises (contrary to what the industry does): attention to details is pivotal and the manufacturing process is finished only when everything proves to be impeccable.

Many luthiers make a list of the materials and hardware they use; I do not feel the necessity of doing it: if the musician wants a type of wood or a component which I do not already have in my workshop I will order it; the possibilities of customization must be endless (this is why every instrument is strictly handmade by me).

That said, there are a series of characteristics which I think are very important in order to have a quality instrument. Even though they are absolutely not compulsory, I would like to advice them since I believe they are an enrichment in both practical and quality terms.