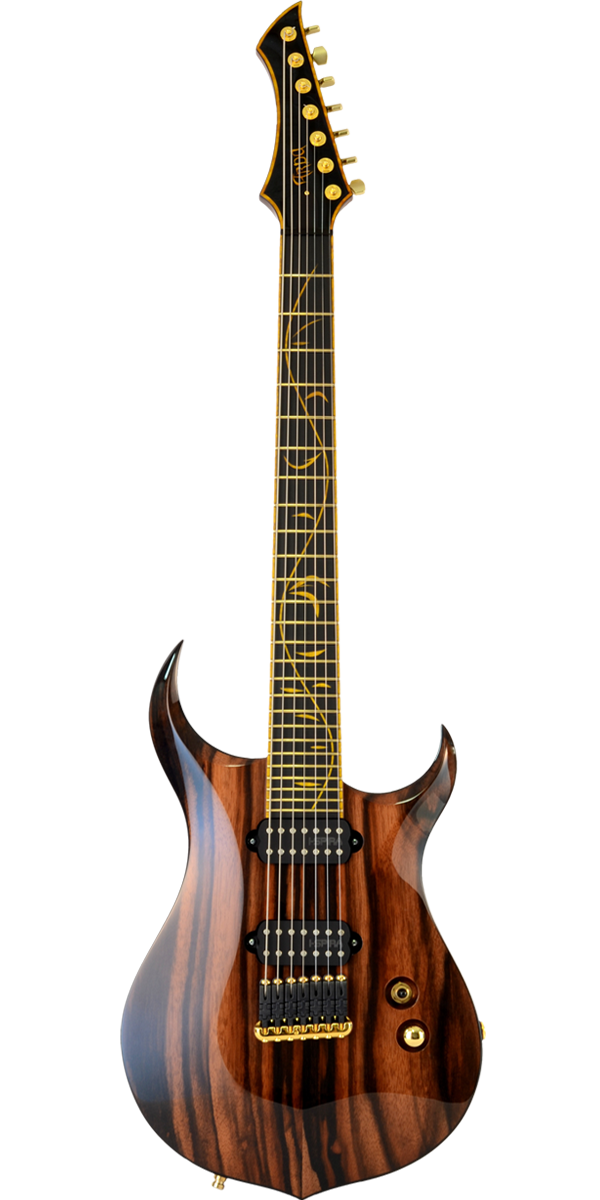 Top: Ebano Macassar, 17 mm
Corpo: Mogano Honduras
Manico: Laminato di Ebano Gabon, Pau Ferro, Lignum Vitae
Top paletta: Acero fiammato europeo
Binding: Nero
Giunzione manico: Neck-thru
Profilo del manico: C
Spessore al primo tasto: 20 mm
Spessore al dodicesimo tasto: 21 mm
Tastiera: Acero fiammato europeo
Scala: 25,5 pollici
Radius: 17 pollici
Capotasto: Ebano Africano
Truss rod: Doppia azione
Side dots: Neri, 2 mm
Tasti: 26 EVO medium/highest
Humbucker manico: I-SPIRA Grifone neck
Humbucker ponte: I-SPIRA Grifone bridge
Ponte: Schaller Hannes 7 Gold
Meccaniche: Sperzel Trim-Lok Gold
Potenziometri: 1M
Selettore: Oro, 3 vie
Manopole: In metallo, oro
Ingresso jack: Stereo, oro
Corde: .010 D' Addario
Vernice chitarra: Poliuretanica high-gloss
Vernice coperchio: Poliuretanica opaca
EASY ACCESS
La giunzione manico-corpo è armoniosamente modellata al fine di rendere totalmente comfortevole l' accesso ai tasti più alti.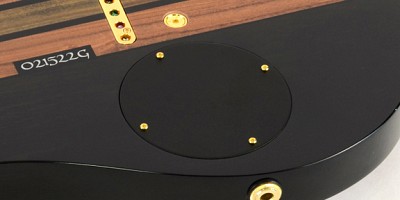 Honduran Mahogany cover plate
The cover plate of the compartment for the electronic components is made of high quality wood types.
tasti in evo
I tasti in EVO, oltre a garantire un perfetto abbinamento cromatico, sono caratterizzati da un' ottima durezza.
top bombato a mano
Il top di ogni singolo strumento è rigorosamente lavorato a mano al fine di esaltarne al meglio le caratteristiche.
top in ebano macassar
Il top di questo strumento è in pregiato Ebano Macassar.